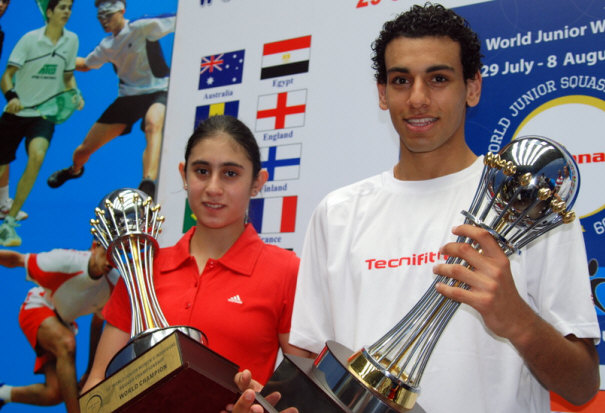 [1] Mohamed El Shorbagy (Egy) bt [2] Ivan Yuen (Mas) 11/9, 12/10, 11/2 (36m)
Nour El Sherbini (Egy) bt [4] Nour El Tayeb (Egy) 5/11, 11/7, 11/6, 11/5 (31m)
Shorbagy still the Champ
Mohamed El Shorbagy is still the world junior champion. The Egyptian world #17 beat Ivan Yuen in straight games, fending off a strong challenge from the Malaysian second seed before storming through the third game to retain the title he won in Zurich last year.

Sherbini is the youngest ever
An Egyptian double was guaranteed with an all-Egypt girls' final, and history was made when Nour El Sherbini came from a game down to beat compatriot Nour El Tayeb, becoming the youngest junior girls' world champion, beating Nicol's record by well over two years ..